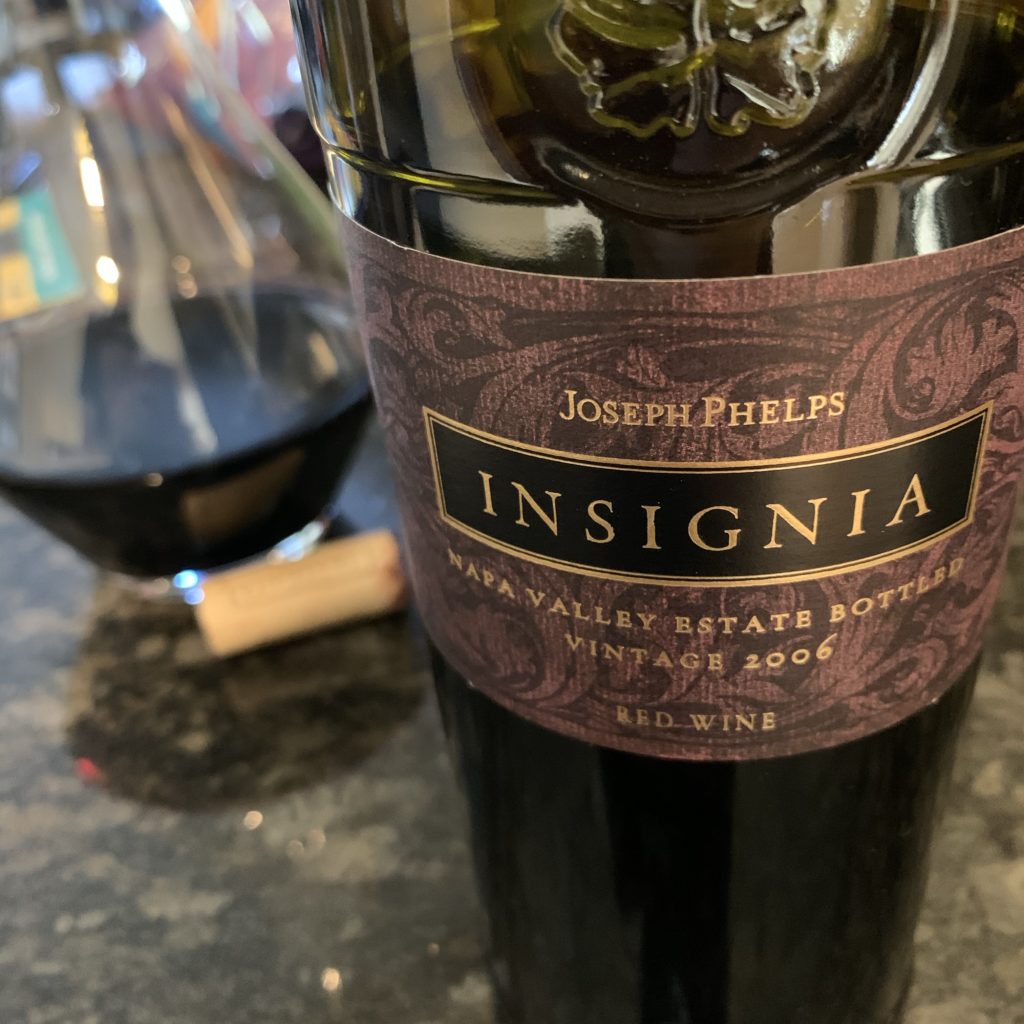 There are many factors that determine a great bottle of wine, but one of the most important is "occasion": when did you open it, why, and with whom. Sharing this bottle with my family during COVID-19 on the occasion of my birthday certainly made it memorable. It also helped that it was a remarkable vintage that, truth be told, could have survived another 10-15 years in the bottle.
With pepper and flowers on the nose, this Bordeaux-style red (95% cabernet sauvignon and 5% petit verdot) immediately draws you in. At first, it seems balanced but quickly tilts towards the tannins (again, my bad for opening it early). Big, silky mouth feel, with charcoal and plum, and a cherry finish.
This wine comes from the Oakville region of Napa, an area of deep gravelly and sandy clay loam soil. Most cabernet sauvignons from this region are not 100% cab grapes. The addition of 5% petit verdot (or merlot, cab franc, or malbec) is common and adds to the wine's complexity.